Lisa Stets
Lisa took her first Yoga class in 1997 and fell in love with the practice. The practice of Yoga quickly became natural medicine for finding peace in a chaotic world. As long as you show up to practice Yoga, in any form, it provides a steady stream of healing and insight. In 2008, she was drawn to share her love of Yoga with others. She completed her RYT training in the form of Prana Flow® with Maria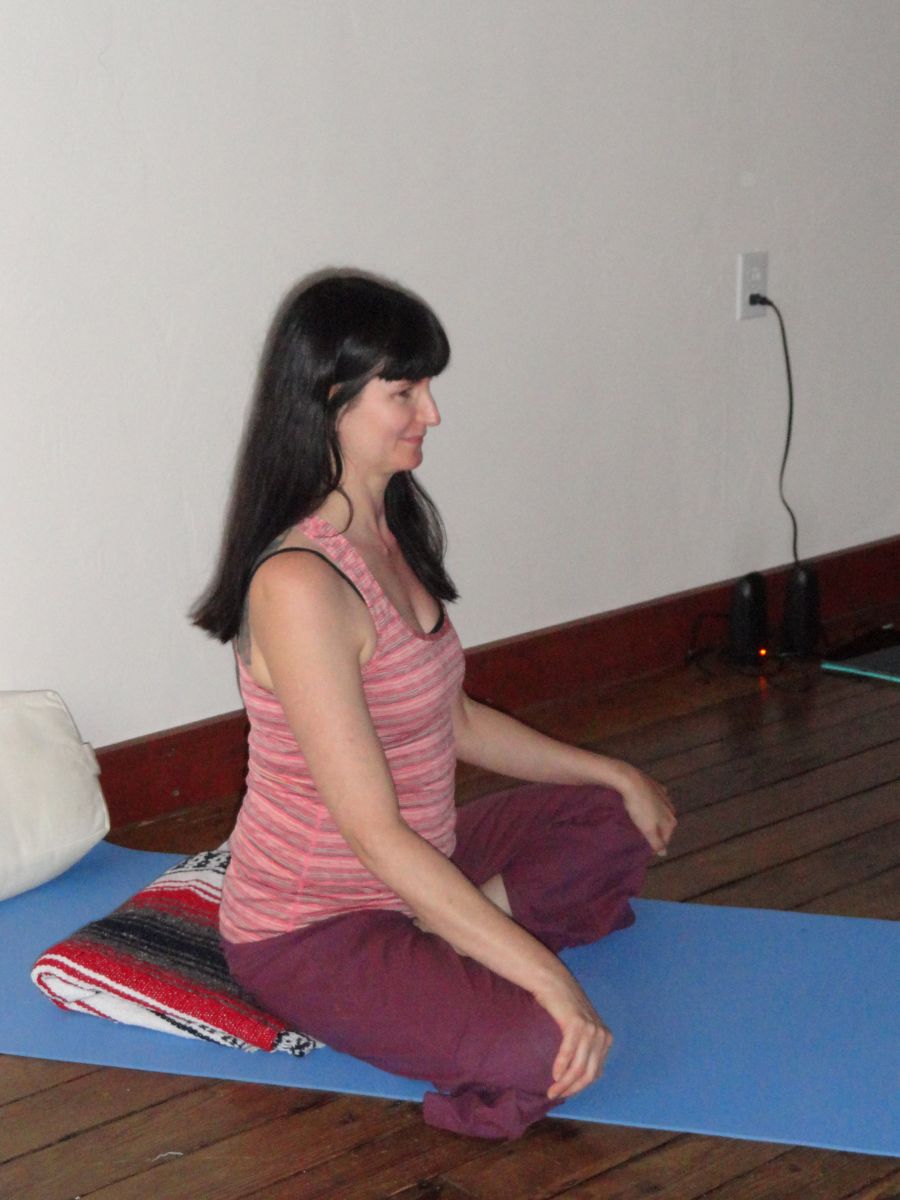 Garre through Shiva Rea's Samudra School of Living Yoga. She is a 200 hour Yoga Alliance registered instructor, and has completed 100 hours of study toward attaining her 500 hour RYT. She is also certified in Anjali Restorative Yoga through Shannon-Paige of Boulder, CO, and in Aerial Yoga through Jayne Bernasconi of Baltimore MD. She considers herself an eternal student of Yoga, and loves studying to deepen her knowledge and practice. Lisa studied dance as a child and has since been inspired by movement and the flow of nature. Her classes are filled with that inspiration through music, and thoughtful sequencing. In her spare time, she enjoys practicing Yoga, swimming, kayaking, rock climbing, and spending time with her husband and pets.
Karen East
A Life of Balance
I became a Fitness Instructor in 2004, quite by accident!
At the time, I was a single mom, juggling a full-time job and two young children on my own. I was very unhealthy - overweight and stressed out, feeling depressed and lacking energy. I started going to the gym with a friend from work at lunchtime, and it became a wonderful social outlet to make friends while doing something great for myself. When another instructor suggested I consider getting certified and join their team, I was blown away! I'd never even thought about it prior to that. But I went for it. It was terrifying! I loved taking classes, but being the person standing at the front of the room was very different. Those first few months were a real challenge, but I grew to love it. In 2007 I became a Certified Personal Trainer, and in March of 2017 I completed my RYT 200 (yoga teacher) certification. I am now working on my RYT 500, and love being able to share these skills with my clients. My approach is Simple, Holistic, and Reasonable - there is no one-size-fits-all when it comes to a Wellness Program - you have to find what works for your own personal Balanced Life.
Kate Diehl
Kate received her training from Rubber Soul Adventure Club in Athens Georgia, which includes Asana, Pranayama, Meditation, Plant-Based Nutrition, and the ethics of Ahimsa. Kate is interested in wellness as one ages, the wonder of the body, believing in oneself, and letting go of cultural scripts that take one further away from standing in his/her own truth. Maybe even most of all, being able to laugh with oneself and others as we trip along in this crazy world.